Sinaia Park- "Dimitrie Ghica" park from Sinaia dates back from 1881 and it was designed by the Swiss architect Eder.
There are many ancient trees and in the middle there is a stage where festivals take place.
Also, visitors can admire on the alleys the statues of many important Romanian personalities who lived here or came on a visit, such as Mihai Eminescu, Ion Creanga, Nicolae Balcescu and Dimitrie Ghica.
The latter was a close person to the ruler who became the king, Carol I.
At the entrance to the park, tourists can admire the statue of the actor Ion (Iancu) Brezeanu, a dignified citizen of Sinaia.
By car: 3 min;
Click on the map …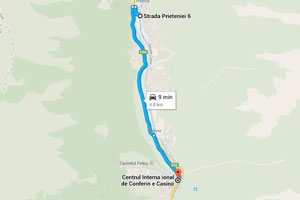 Source: www.primariasinaia.ro